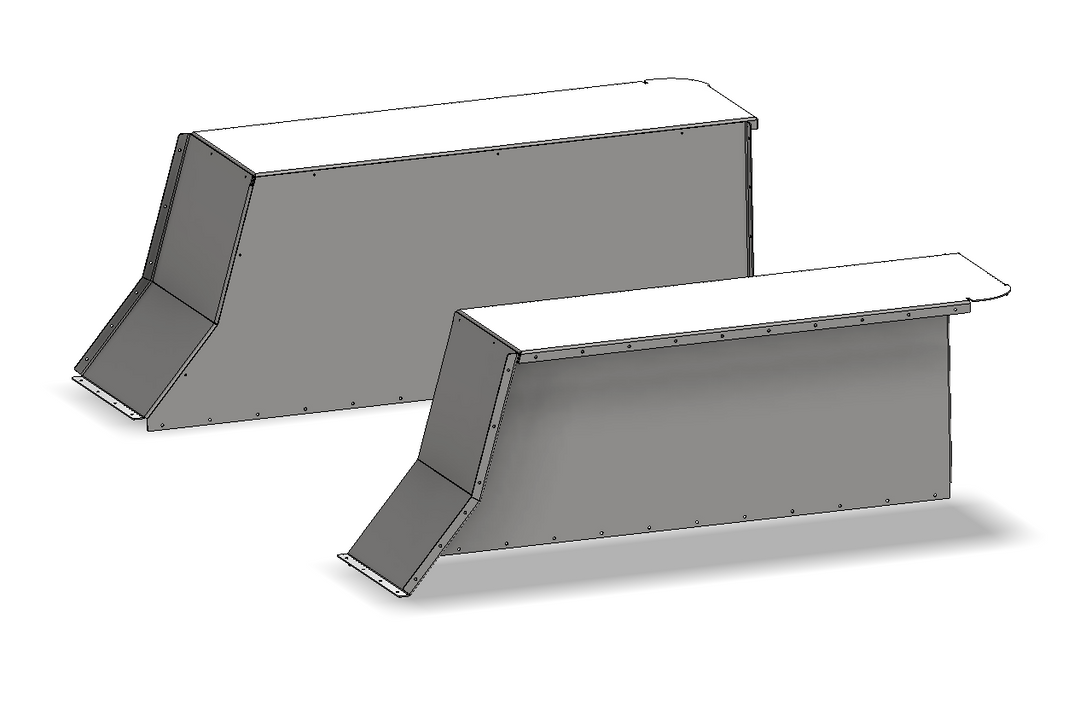 Highline Rear Inner Fender Replacement for Jeep YJ
MB5528
---
In stock, ready to ship

Inventory on the way
Adding large tires to your Jeep YJ? Having clearance issues with your factory rear fender wells?

Our Highline Rear Inner Fenders for Jeep YJ give you all the clearance you will need for maximum up travel and the keep your rig's ride height lower. 

When adding larger 40", 42" or even 43" tires to your Jeep YJ project, you will inevitably need to trim sheet metal to provide "up-travel" clearance between the tire & body in the rear wheel well area.

Our Highline Rear Inner Fenders for Jeep YJ replace your factory inner fender wells to provide you with 3-3/4" of increased "up-travel" clearance over your factory rear inner fender wells.

An added benefit of increasing your rear inner fender well clearance is that you can lower your center of gravity of your vehicle. This increases your stability & ability to tackle larger obstacles like a pro!

Installing Coil-Over Shocks?

Our inner fenders were designed with coil-over shocks in mind. When used in conjunction with our MB3001 Jeep YJ Frame Back Half Kit & our MB1049 Jeep YJ Comp Cut Highline Rear Corner Armor, you will have a complete, proven, stylish & high clearance body & frame system that works seamlessly together. No guessing.

Constructed using durable 14 Ga Steel, each inner fender is precision laser cut using our 10K fiber laser & CNC press brake formed. Our inner fenders are scribed to the inside shape of the Jeep YJ tub for a perfect fit. Welding is required. Trimming of body & sheet metal is required.
Specifications
Instructions