Before That Motobilt Part Goes into Production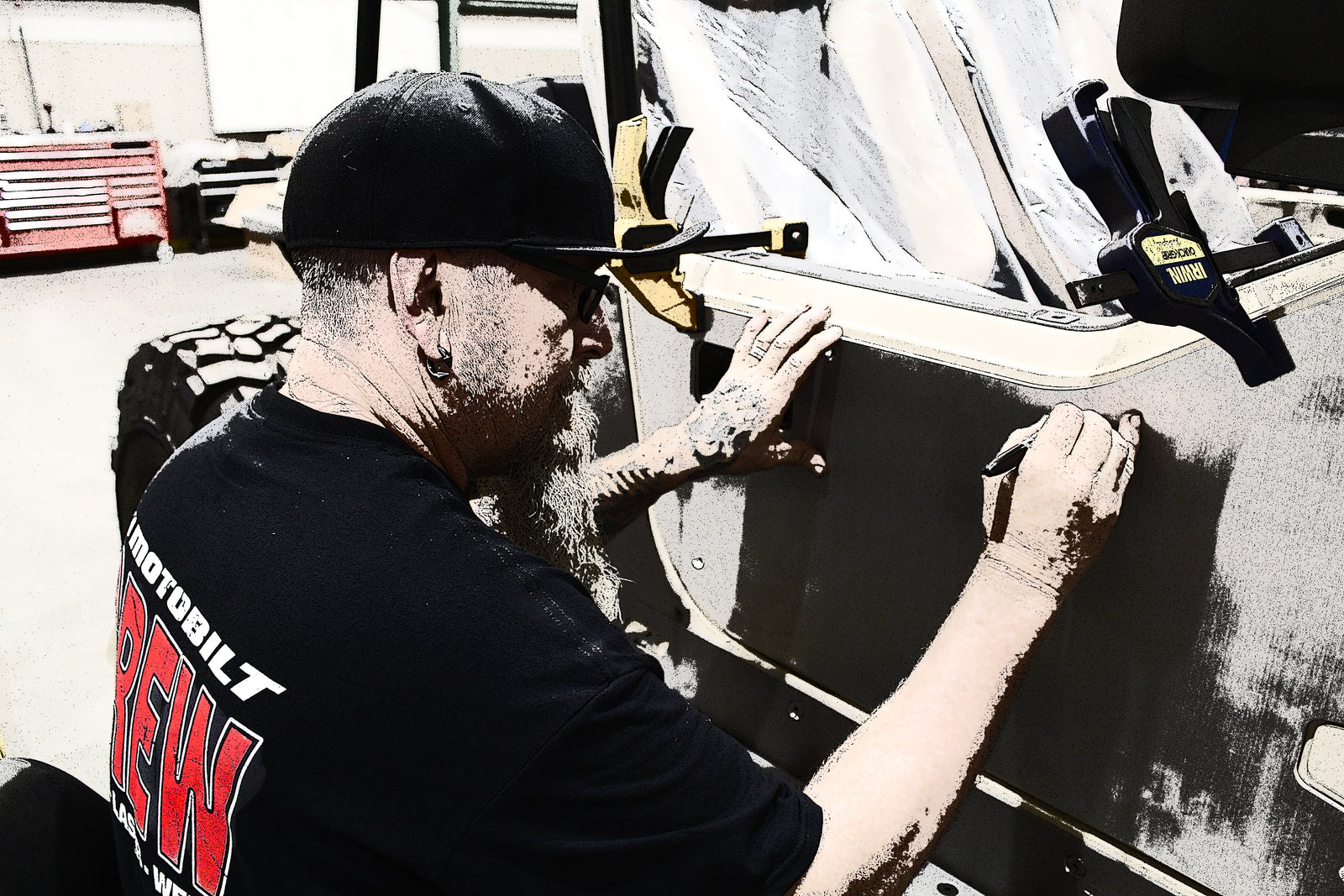 By the time you click 'Add to Cart' on that killer Motobilt product you've been eyeing, a lot of work has already gone into it to ensure proper fitment and durability. Before we let it go live, our designers and fabricators have gone from the proverbial drawing board to the test vehicle and back again. It's never as simple as sending the metal to the 10kw laser to be cut and then bolting it on. 
Recently, founder Dan DuBose designed a new AAM 11.5 Diff Cover. We needed to test fitment and Charles Hansen happened to stop by the shop and kindly let us use his truck to test. The diff cover had to be tested for clearance, fitment, and to ensure it seals up properly. Below are a few images.
---

Speaking of Charles, Rob 'Bender' Park and Bruce Hodder have been working on new door armor for the Hansen Tan TJ build. There's not a lot on that TJ that won't be armored by the time the Motobilt team is through. 
In the images above you can see Bender testing and fitting this new door armor for Charles' build. Keep in mind, he's already been prototyping and testing before these photos. And as you can see, the armor fitment is now as it should be, and it looks great to boot.
Quality, American-made Jeep parts from Motobilt don't just happen. It takes encyclopedic knowledge, time, testing, and patience. Our team here is second to none, so you can be sure that new Motobilt bumper, body armor, or CNC press brake formed builder part is going to be the best money can buy. And Motobilt stands behind its products. 
Be sure to follow us on social media to get more insight into the dedication and commitment that goes into every Motobilt product.
---