BREAKING NEWS: Motobilt's Bobbed Bed will be at Daytona Jeep Beach 2022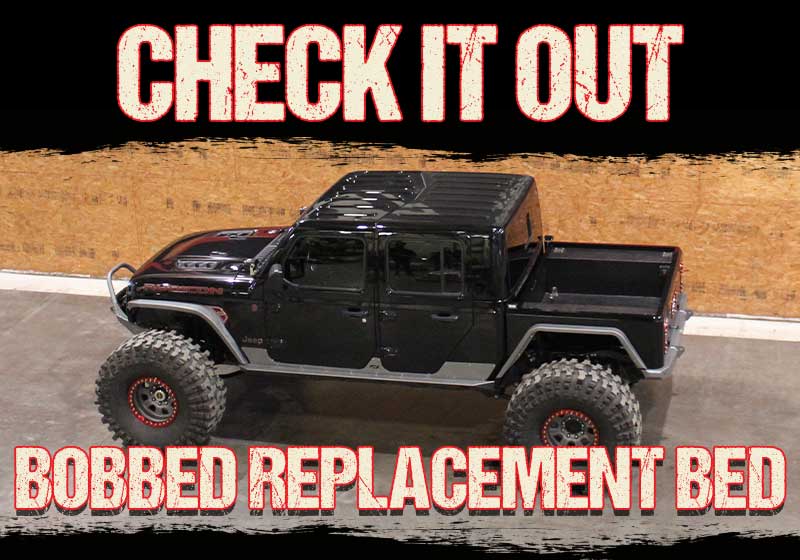 Come see the Bobbed Replacement Bed Kit for the Jeep Gladiator in person. Drop by the Northridge / Bestop / Motobilt booth at the Daytona Jeep Beach 2022 event. Dan and Hunter DuBose will be available the 29th & 30th of April to answer questions. We look forward to seeing you all there! 
The kit includes a new rear bumper, fender options and more. The bed does not require welding to install and can be completed with basic hand tools and a saw to cut the frame off.  Available for purchase now! 
More details can be found here
.
*Use the code "BOB" to save 10% at check out - code can only be used for a limited time so don't wait!
---