HALLOWEEN CONTEST - WIN A $500 MOTOBILT GIFT CARD (NO KIDDING!)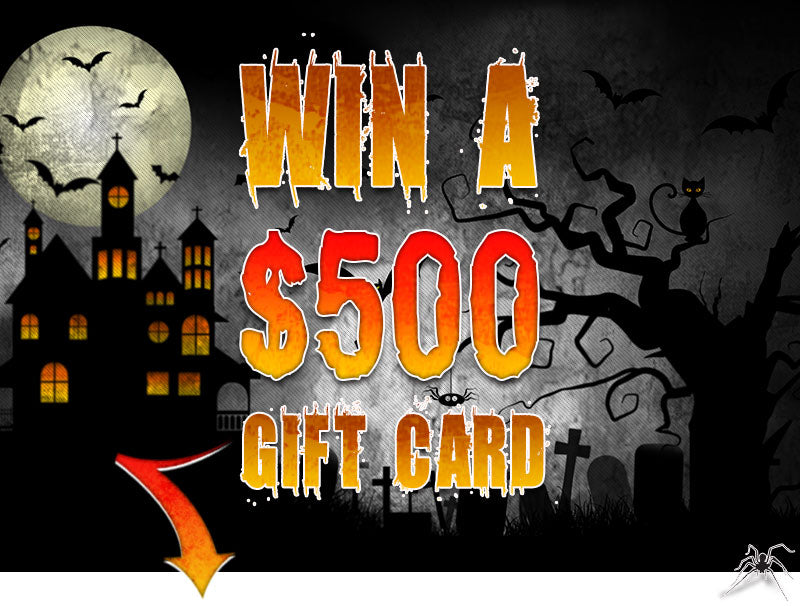 ** WINNER TO BE ANNOUNCED LIVE ON FACEBOOK AND INSTAGRAM TODAY, 11/1! **
Motobilt Facebook Page | Motobilt Instagram Page
Contest Entries Have Ended. Stay Tuned for the Winner!
---
The spooky season is here, and 'round these parts we're getting into the 'spirit,' so to speak. 
So to get this spooky season well under way, Motobilt is running a contest. You could be the winner of a $500 Motobilt gift card! And the rules are so simple:
Purchase a product from this website and you're automatically entered to win. We're dead serious. Yeah. That's it! No jumping through hoops or spider webs. You simply purchase a product from this website and you're IN. THE MORE TIMES YOU ORDER BETWEEN NOW AND 10/31, THE BETTER YOUR ODDS. 
This contest runs from now until 10/31, so don't wait!
You will receive a raffle style ticket in the packing slip of your order. The winner will be announced Monday, Nov 1st LIVE on Facebook and Instagram, so be sure you're following Motobilt on both! 
So get into Halloween by WINNING. 1) Purchase a product on Motobilt.com (you are here) 2) Save your ticket when you receive your product 3) Be on Motobilt's Facebook or Instagram page on Nov. 1st. 
That's it! GOOD LUCK!
---