Winner winner winner and winner!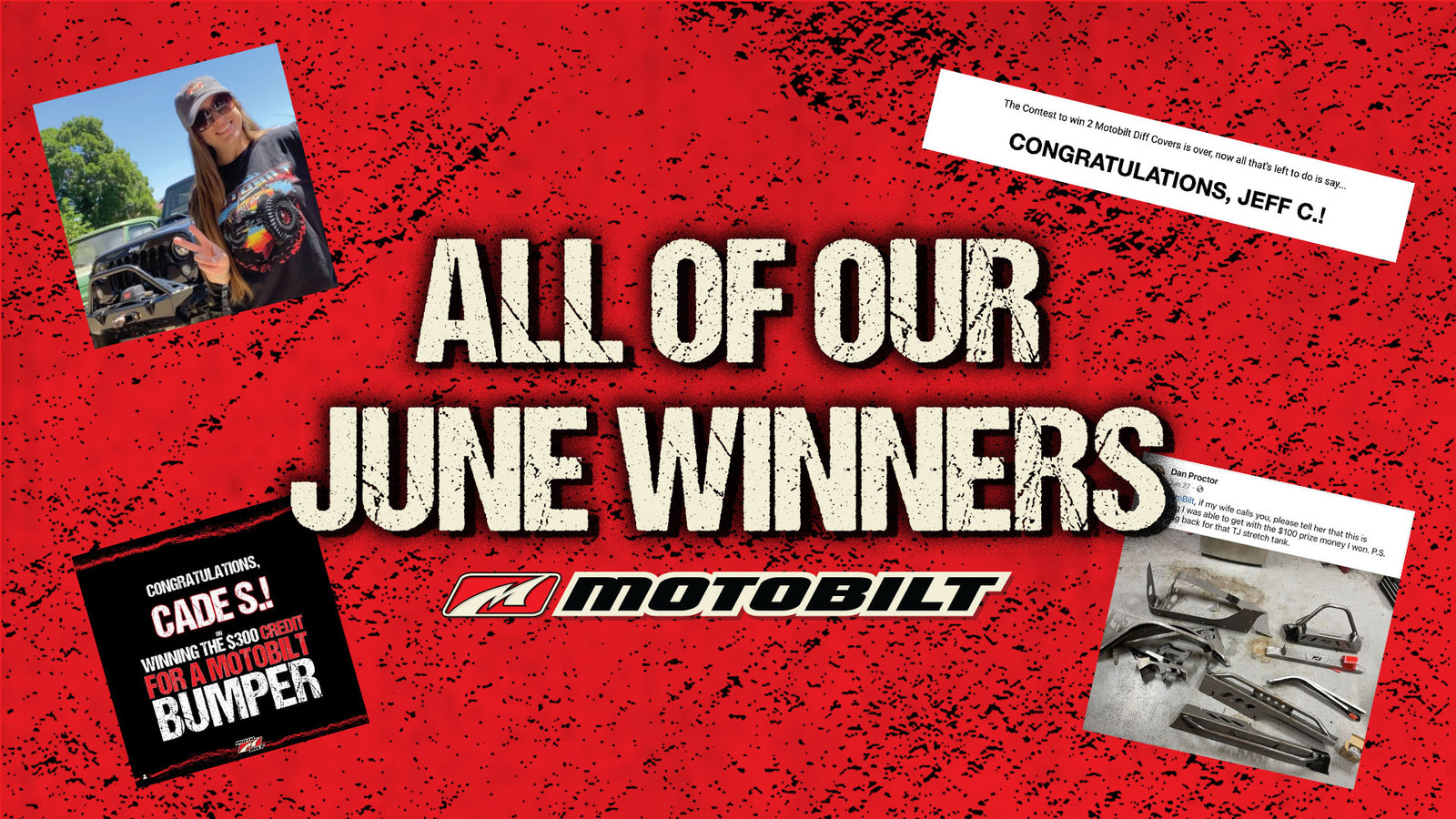 We kicked off the month of June with a Swag Pack Giveaway. All you had to do was send us a smashing Memorial Day Jeep pic using #motobiltmemorial. Big congradulations to  @_jeepinmama for winning!
Next contest we ran last month was for a $300 credit towards a new Motobilt Bumper. This contest was where things got a little tricky, you had to really work to win. The person who put in the most work was Cade S. Way to put in the work Cade!
After that we had a second work-for it type contest. Winner received a $100 store credit to spend on whatever they wanted. Dan P. was the man who put in the effort and earned his $100 credit – and boy did he stretch his winnings ;)
Last contest we had was a super simple raffle style where you entered your name to win a set of diff covers. We selected the winner at random and came out with Jeff C. Looks like your luck paid off, so big congratulations Jeff!
---