All New Motobilt Products for DIY and Off-Road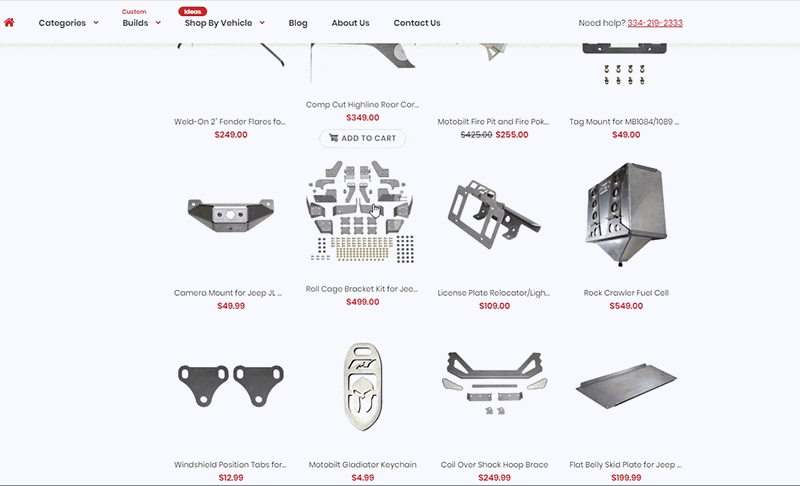 The whole Motobilt team has been going full force and we're not about to stop. From the warehouse to the customer service team, Motobilt continues to work as hard as we can to bring you not only the quality, problem-solving products you know us for delivering, but also to create all new Motobilt parts that meet and exceed the standards we've set for this company. And we've been adding those new parts as fast as we can to the website. 
Maybe you're looking for a backup camera mount for your Jeep? We've got those, and we want to bring your attention to Motobilt's newest camera mount, which can serve as a universal mount to apply to numerous custom DIY applications. Constructed from 14ga steel with a removable back plate, this camera mount is practical, stylish and durable.  
In keeping with Motobilt's commitment to offering parts that offer solutions, we've just added the new Rock Crawler Fuel cell. Designed for off camber wheeling to the extreme,the bottom of the main compartment has a 1.75" hole in the center feeding the bottom sump / trap where the fuel pick up is located. The idea is to trap fuel in the bottom sump and keep the pickup submerged in fuel. The Rock Crawler Fuel Cell is ideal for rock buggies, competition rock crawlers and trail riding vehicles.
If you've already added the Motobilt High Clear Rear Inner Fenders, add style and protection with the new Comp Cut Highline Rear Corner Armor for TJ and Weld-On 2" Fender Flares. The Highline Rear Corner Armor was specifically designed to provide clearance for taller tires on wide 1 ton axles and to keep the overall ride height as low as possible. It's the highest tire clearance corner armor packages available on the market. Compliment it with the Weld-On 2" Fender Flares to add another layer of protection (and they look great, too). 
These are just a few of the new Motobilt products that our team has been working hard to bring you. We want to thank our customers, dealers, fans and followers for continuing to choose quality Motobilt parts! Ease on over to this link to see a whole page of new products listings, and keep checking back, because Motobilt is not about to slow down. 
Follow us for updates, photos, and Motobilt news!
---