Go Topless June 10th with Motobilt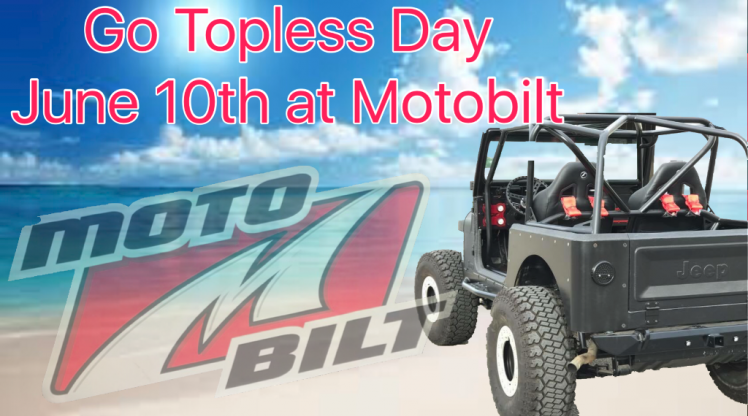 *This is an old article and the event has ended.
Come and see us at Motobilt on Saturday June 10th for the Go Topless event hosted by South East Alabama Jeeps. This poker run lasts all day and will be coming through Motobilt Saturday from 4:00-5:00pm. Come by and win some prizes or check out the crazy sale we will be having! You must be in attendance! At the end, everyone will line up at Motobilt to have a parade from the shop around Ross Clark Circle. We will end the parade at Foster Street in Downtown Dothan for even more fun and excitement. This is going to be a great time for everyone so be sure to come check it out! We are located at 136 Dandelion Ct, Dothan, AL 36301 Look for the Motobilt Banners and Jeeps!
---