The Motobilt Gladiator at Jeep Beach 2021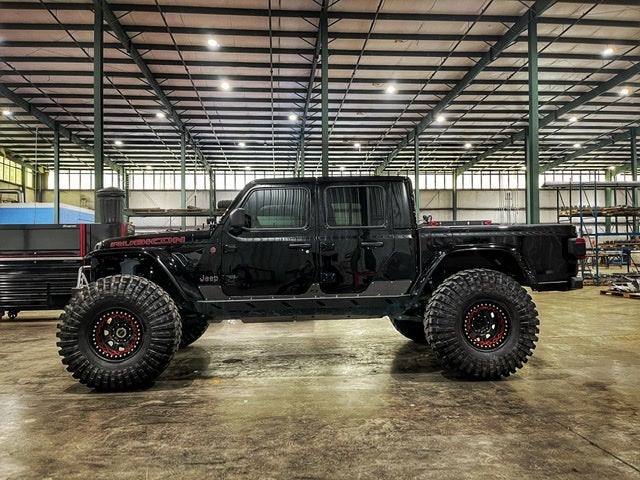 Daytona Beach, Florida has become a rally point for Jeepers each spring.  After being canceled last year due to Covid we really didn't know what to expect for attendance this year.  There were so many Jeep fans attending Jeep Beach this year. More than we have ever seen in the past at the Daytona based event.
As always it is nice to see people who follow the Motobilt brand and get feedback from them.  We meet people from as far away as Washington state. We had the Motobilt Gladiator parked with the crew from Northridge 4x4 and it sure did draw a crowd of onlookers with questions.  The Motobilt Gladiator has 42" Trepadors with Dana Ultimate 60 Axles lifted by Rock Krawler Suspension.  Of course the Motobilt Jeep Gladiator is outfitted with many Motobilt products which you can find here on our website.
For those who have not gone to Jeep Beach I will give you a brief overview.  The event is centered in the infield of the Daytona Speedway showcasing a vendor area, obstacle course, food and more.  In addition the event organizers have various activities around the area in the evening as well. 
We recommend booking your room and registering early for next year's Jeep Beach.  I know the Motobilt crew is looking forward to visiting again. 
---