Dealer Spotlight: Short Stack Custom Krawlers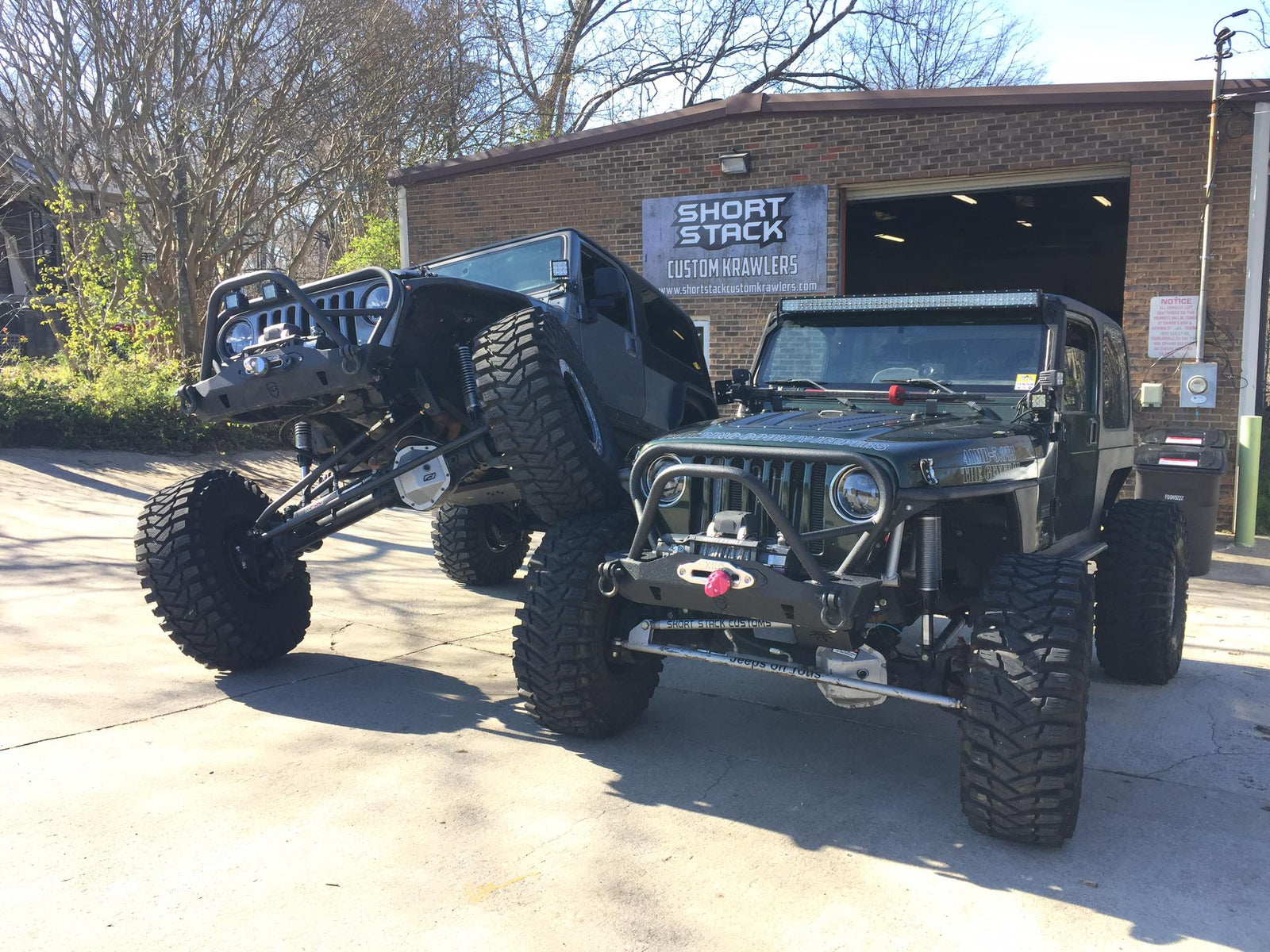 This month's dealer spotlight features Short Stack Custom Krawlers out of Douglasville, GA. Chris Giddens opened his new venture in February due to the demand of many of his friends. He had been working in the tractor trailer repair business and building Jeeps as a hobby. Soon the quality of his work started to be noticed and many around him were requesting he build their Jeeps. Chris' personal Jeep is a TJ with an LS V-8 on ton axles that he wheels quite regularly. Short Stack Custom Krawlers installs lift kits on all models of Jeeps along with Motobilt bumpers and other accessories, but Chris's passion is for the custom 4 link suspensions and v-8 swaps. These bigger, more sophisticated Jeep builds are aided by a line of Motobilt parts. Chris has already built 2 Jeeps using the Motobilt 4 link bracket system along with the Motobilt back half kit . His third Jeep is in the works and then his personal one will be next. The Motobilt 4 link bracket system, back half kit, and other parts will allow you to build a custom 3 or 4 link suspension for the Jeep YJ, TJ, or LJ. It will take the guesswork out of building, which means quicker turn around times and more money to be made!
Chris says that he loves the Motobilt 4 link kit and the rest of the Motobilt parts for their fit and finish. If you have any questions about one of their builds you can reach them on Facebook at Short Stack Custom Krawlers If you are interested in becoming a Motobilt dealer then email info@motobilt.com!
---