Mark your calendars for Florida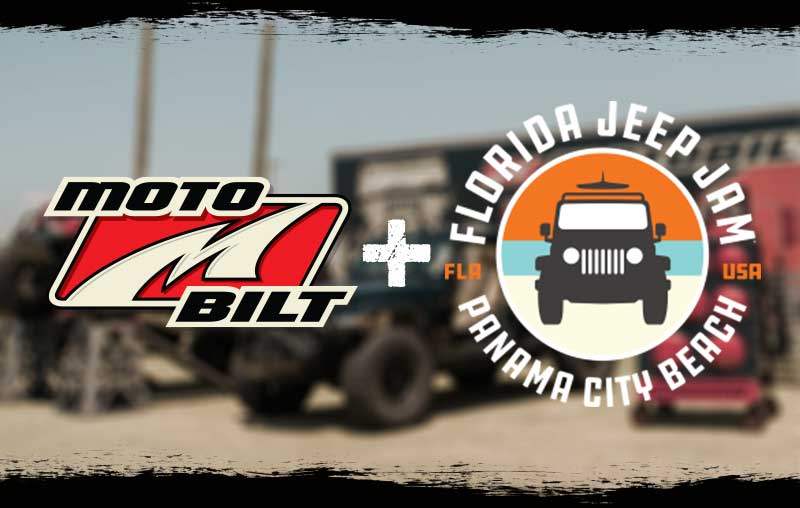 MARK YOUR CALENDARS. FROM 13-14TH MAY 2022 MOTOBILT WILL BE AT THE FLORIDA JEEP JAM IN PANAMA CITY.
We are excited to announce Motobilt will be attending the Florida Jeep Jam on the 13th and 14th of May.  There will be loads of activities for everyone.
Don't miss out on the fun, and don't forget to come meet us in person.  Dan and Hunter DuBose and their knowledgeable staff will be available to answer all of your questions.
We will have an in-person, event-only special, the bob-tailed Gladiator will be on display, and we will be showing off our newest apparel designs.  This is a can't miss event, so mark your calendars and see you for Florida Jeep Jam.
More event details can be found here.
---