Fuel Cell Installation by AZ WESTSIDE WHEELERS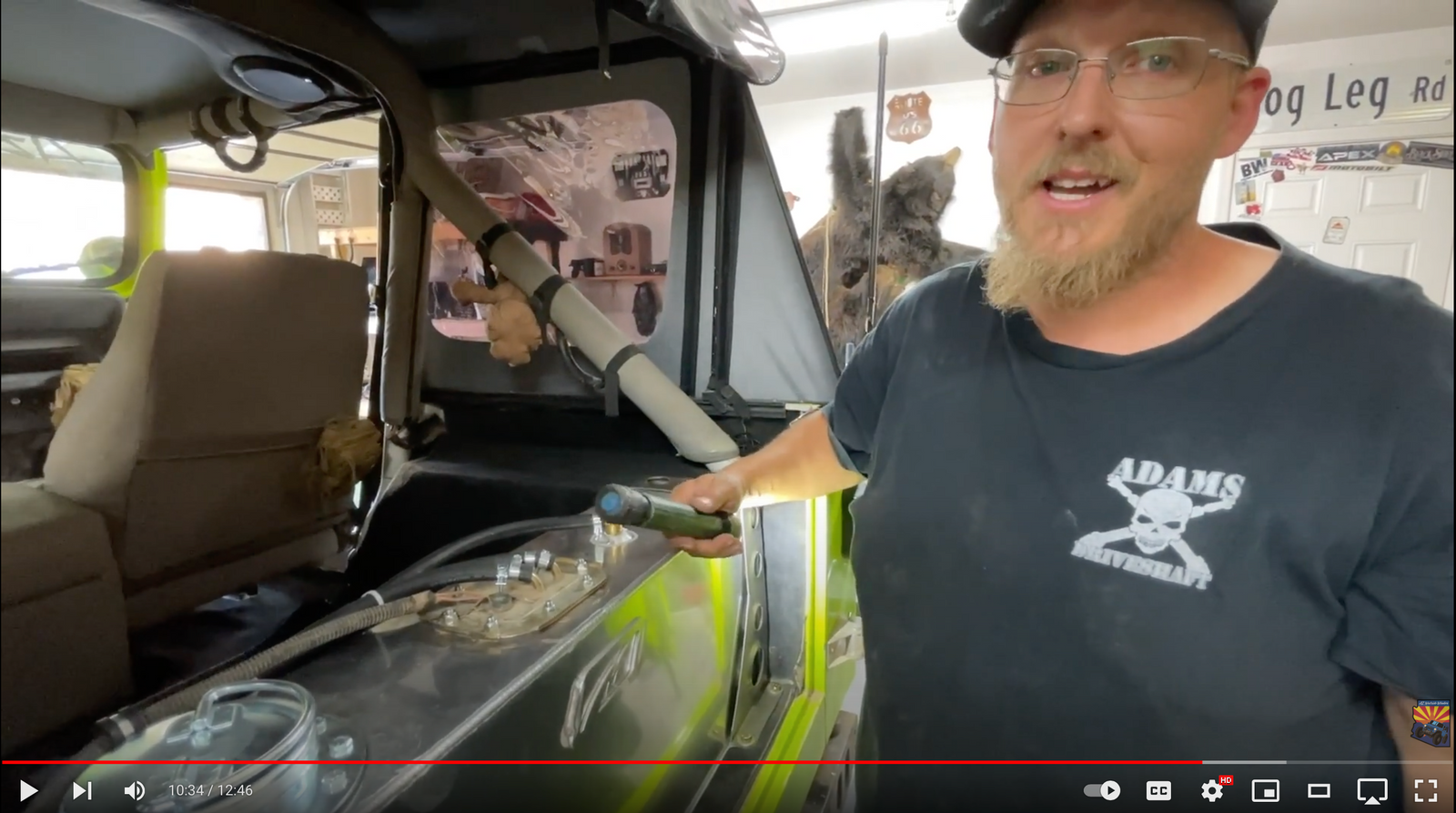 Building a custom off-road vehicle, Jeep or hot rod often times requires you to mount the gas tank in a location other than stock.  Why would you need to relocate it?  When building a custom link suspension, stretching the vehicle's wheelbase or seeking more ground clearance you may find the need for an aluminum fuel cell from Motobilt. 
Shout out to AZ WESTSIDE WHEELERS for sharing this video with us! We love to see our customers installations. Check out how Joe and Levi from the AZ WESTSIDE WHEELERS update their Fuel tank location on "Groot" using the Behind the seat Fuel Cell and Mount w/ pump cut out combo for Jeep YJ.
Thank you again for sharing. Keep up the great work! 
---