Motobilt Tan One Ton Jeep TJ Build is Going Home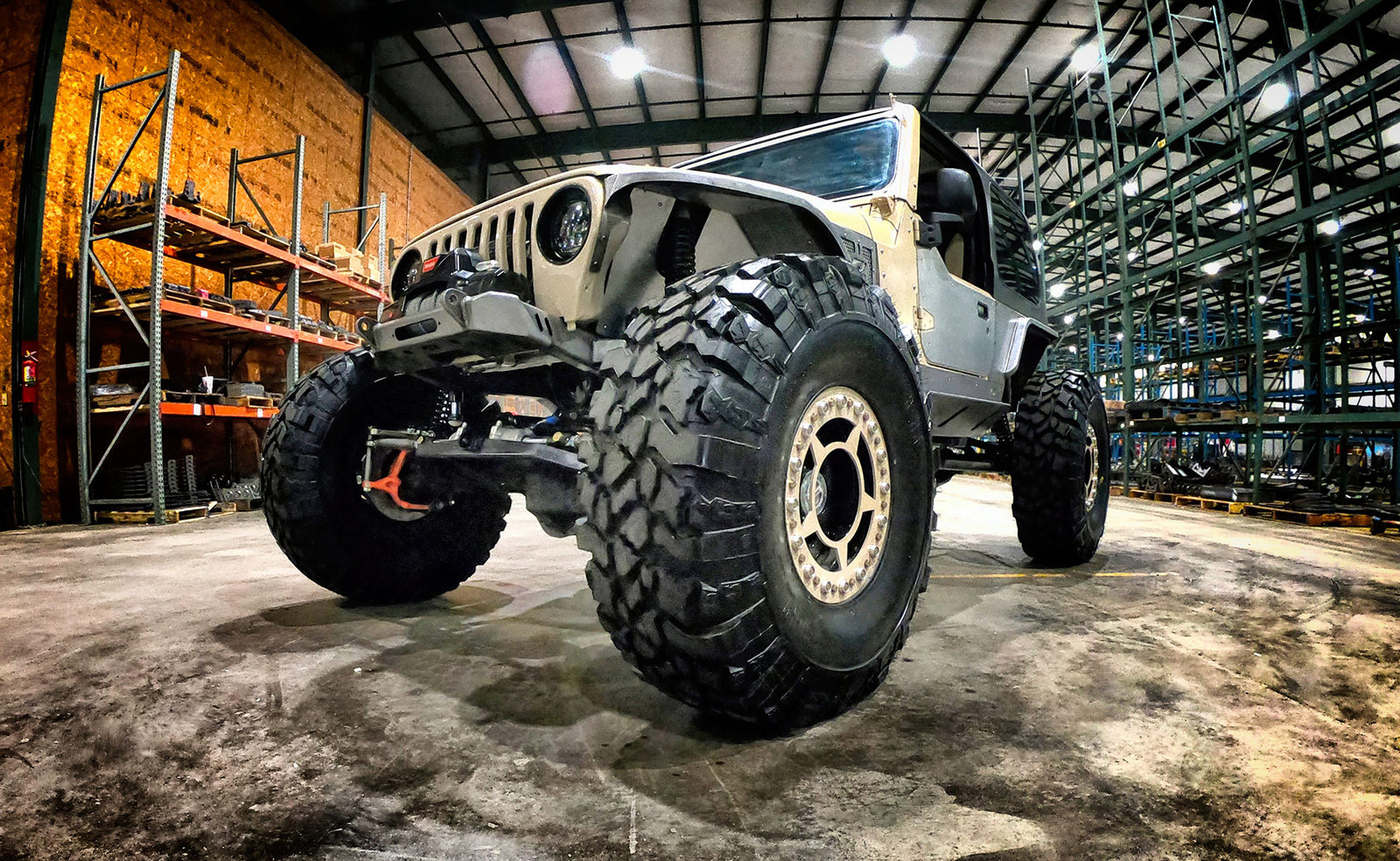 If you haven't already seen the build we did for Charles Hansen's tan Jeep TJ, go take a look now. 
This build is full of Motobilt parts (which you can see on the build page beneath the photo gallery). Fender flares, body tub armor, high-clearance inner fenders, back- and front-half frame kits, high line rear corner armor, a 4 link suspension-mounted skid plate system and so much more. A number of parts were prototyped on this beast of a TJ and are now for sale here at Motobilt.com.
Since she's going home this week, we got her all shined and gussied up and took a few final photos. You can check them out below. And don't forget to look at the build page to see the whole line of Motobilt products used--not all of them specific to only TJ models. The entire Motobilt team came together on this one to complete a fantastic build for Charles.
(Hopefully, Charles will send us some pics from the trail!)
---