NEW PRODUCT - Aluminum Blank Inner Fenders for JL/JLU/JT Gladiator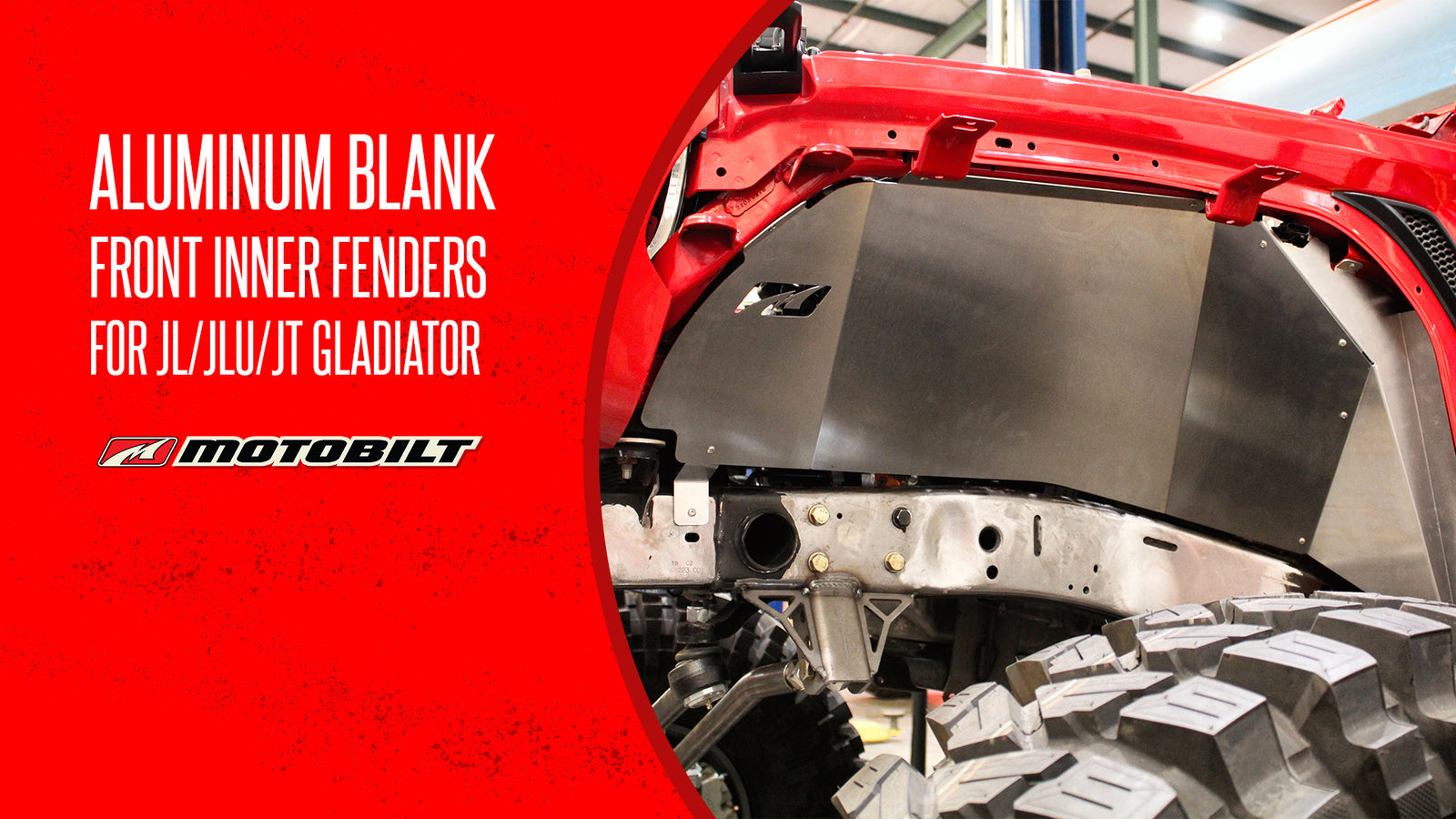 While we already offer the extremely cool Front Aluminum Inner Fenders for Jeep JL / JLU / JT Gladiator, the DIY builder might need something that allows for more customization, depending on suspension choices/requirements. Enter the new Aluminum Blank Inner Fenders for JL/JLU/JT Gladiator. 
Like all Motobilt products, they are laser cut and CNC bent in-house to ensure quality. Our design team puts many hours into both design and labor, prototyping our products for fitment and protection, and these new blank inner fenders are no exception. It's the small details that make all the difference on a custom build. With the Motobilt Blank Front Inner Fenders, the DIY builder can trim them to fit numerous suspension applications while maintaining protection against mud and debris out on the trail while adding eye-catching attention to detail. 
Check out how they look:
Freshly installed for test fitment, nothing trimmed yet. 
Trimmed to fit these massive 16" ROI shocks:
 As you can see, these inner fenders not only offer protection from the elements, they look fantastic. The ways in which they can be customized for your build are nearly endless. Check them out and pick up a set for your JL or JT Gladiator today. Need further convincing? Check out a short video to find out even more details. 
---