Jeep JK 1 Ton Axle Swap Instructions For The GM 14 Bolt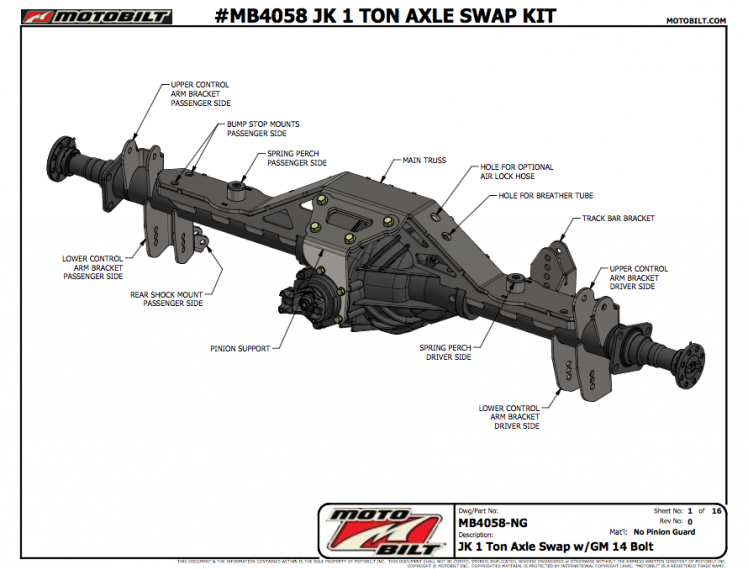 The Motobilt Jeep JK rear 1 ton axle swap makes installing a beefy rear axle in your Jeep a breeze. When designing our kit we wanted it to be easy to install. Whether you are a professional shop, or a DIY fabricator at home, this kit will save you time and money. Our kit spans much further across the axle than other kits on the market. This allows us to incorporate the spring mounts into the truss. You will simply bolt the pinion support onto the axle, and then set all of the other components onto the top. With the aligning tabs and slots, the install is fool proof.
The kit was designed to work with the GM 14 bolt rear axle that was found in 1996-2006 GM 2500 and 3500 Single Rear Wheel axle trucks. The wheel mounting surface (WMS) will be 68 inch wide and the casting on the center differential has lots of ribbing. Do not use an axle from a van as the differential is offset. When installing this axle, remember that you will need to address things such as the 8x6.5 bolt pattern vs. the Jeep's factory 5x5 bolt pattern.
To see more about the Motobilt 1 Ton Axle Swap Kit Click Here
---